Challenge
AJLI'S automation needs
We had to automate the process for assigning responsibilities and tasks to AJLI's members globally, by coordinating the administrative side with the end-user components to ensure flawless task management and communication. As this is a global entity with over 100 years of tradition it's crucial to ensure stable development of the organization. This is achieved by continuously developing their most valuable asset — their members. In the dawn of the 21st century and with the organization growing bigger than ever a new, more automated tool for members development and assignment management was needed to make the process more refined and agile. This being one of the most crucial global processes in the organization, it's extremely important to ensure the greatest possible user experience and system reliability.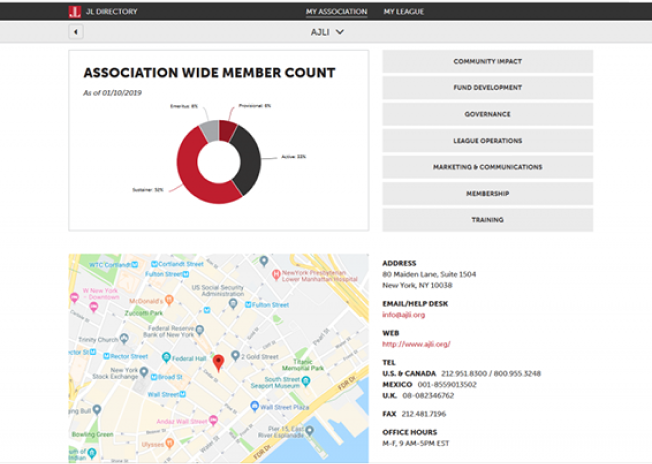 Solution
Creating a dream system for members
We've developed a system where every member of the organization can be automatically assigned to a specific role. The system takes into account each member's experience, skills, and availability as well as other factors to determine a specific role for the member, ensuring the most optimal development for the organization as well as a solid personal development path for the member. The admin side allows for the configuration of placement for a given league and fiscal year as well as the monitoring of individual members' progress. The end-user side consists of various forms or questionnaires where information is gathered to recommend specific placements to the user that best fit their expectations and abilities.