Challenge
Balancing usability and regulations
The American Red Cross is a nation-wide organization with activities all around the world. The registration of new volunteers is one of the most crucial processes that they have. Redesigning the entire intake process for new volunteers became the major challenge as even 150,000 new applicants needed to be processed. Making the experience extremely user-friendly while keeping it secure and in line with the ARC internal policies government laws and local regulations.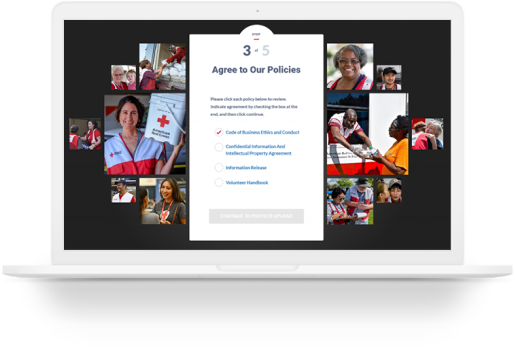 Solution
All-new applications process
The system we created had become an integral part of The American Red Cross intake process for new volunteers. The applicant provides all necessary personal information, verifies their identity via email or text message, reads and accepts relevant documents, uploads a photo ID, and consents to a background check. To be in line with local regulations all across the country, there's an entirely separate workflow for underage applicants that consists of acquiring parental consent. This kind of approach ensured that each application could be properly processed by the system and that all volunteers would have the opportunity to contribute to the charity incentives of The American Red Cross.