Challenge
Handling sensetive data
Since press releases are very sensitive information before the publication date, they need to be delivered on specific time with seconds accuracy to multiple targets including large press agencies and specialized websites. This creates an enormous need for an integrated tool for drafting, collaborating on, and publishing press and news releases. It needs to take into account all the restrictions and boundary conditions related to the entire news industry. Also, the content formats themselves might come in many different shapes and sizes and might contain complex tables, images or other unstandardized data formats that need to be presented in multiple media and layouts while maintaining integrity and readability.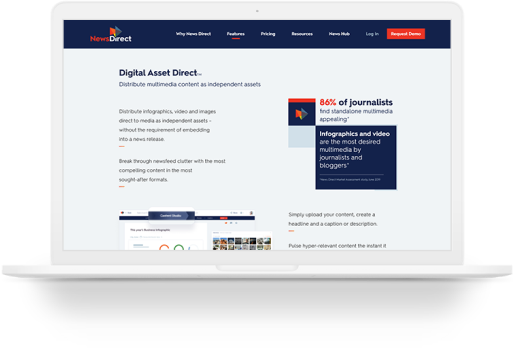 Solution
Introducing microserviceswhile keeping things secure
We've designed and developed from the ground up a microservices-based architecture, both frontend and backend, incorporating state of the art modern technology allowing for communication using both synchronous and asynchronous calls to ensure high system flexibility and scalability. Because the system was meant to deal with highly sensitive data we were determined to implement a highly secure environment with strong data at rest and in-transit encryption leveraging AWS KMS. This kind of approach to data security was needed to ensure that no data leakage hazards will appear. After analyzing the client's needs in terms of system security and flexibility, we've decided to implement a multi-instance approach where each end-user runs a separate instance of the system that is provisioned on demand. This is a highly cost-efficient solution and drastically lowers the risk of harmful attacks that could impact performance and data security making it a very secure solution.